China Booms in Technological Innovation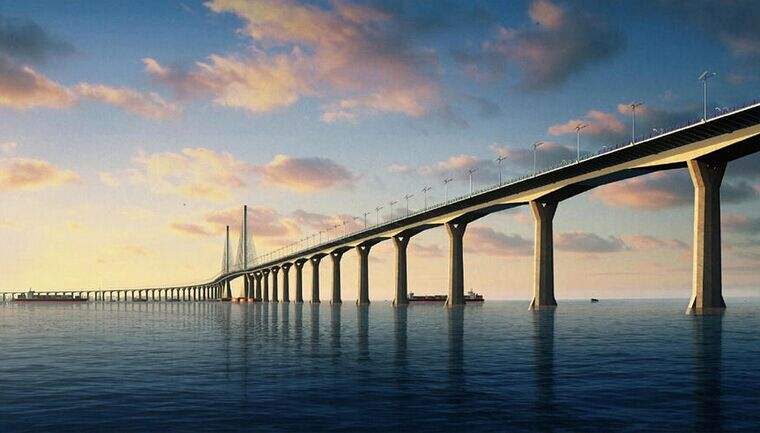 On January 8, President Xi Jinping presented award certificates to academicians Wang Zeshan and HouYunde, winners of 2017 State Preeminent Science and Technology Award and expressed congratulations to them.

The warm moment brought Chinese scientific and technological innovation to public eyes again. With no mistake, China is showcasing and contributing a bevy of unprecedented scientific and technological achievements to the world. Several days ago, Xi listed marvelous "technological innovation" and "major engineering" in his New Year speech, including the X-ray satellite Insight, C919 large airliner, quantum computer, trial for rice production in saline soil, launch of Chinese-built aircraft carrier, "Sea Wing" underwater glider, first extraction of combustible ice, operations of Phase IV of Shanghai Yangshan Automated Deep Water Port, finish of main structure of the cross-sea bridge linking Hong Kong, Zhuhai and Macao, and running of Fuxing bullet trains.
As summarized in the 19th CPC National Congress Report on achievements in the past five years, "Through devoting great energy to implementing the innovation-driven development strategy, we have seen much accomplished toward making China a country of innovators." Booming in scientific and technological innovation, China is changing the innovation map in the world.
According to the latest stats released by the State Intellectual Property Office (SIPO), in 2017, 1.382 million invention patent applications were filed in China, up 14.2%, making China pacing the world for the 7th consecutive year; 51,000 PCT international patent applications were received, up 12.5%, overtaking Japan to be world No.2; China possessed 1.356 million domestic invention patents (not including those originated from Hong Kong, Macao and Taiwan), nearing the U.S. (1.386 million) and Japan (1.644 million). Invention patent ownership per ten thousand people reached 9.8.
The development of one country depends on various capitals, such as nature resources, matter, human resources and technology, etc., among which the human resources and technology are the key to decide and affect the long-term sustainable increase. "Invention patent ownership per ten thousand people" is an important index to measure the technology strength of a country.
In 2010, China owned 1.7 invention patent per ten thousand people, with 228,000 totally for the whole country. In 2017, the number grew to 9.8 and 1.356 million, six times as the year 2010. The unprecedented explosive rise made China to be the power of global development in IP. "Due to quite exceptional performance in IP, China had made great progress in the journey from 'Made in China' to 'Created in China'," said Francis Gurry, Director General of World Intellectual Property Office (WIPO).
Why China can grow from a country of follower to innovator, and inch much closer to the powers like U.S and Japan? First, China is the country of the largest number of market players in the world, with over 90 million and 27 million registered enterprises; second, Chinese enterprises have become players in technological innovation investment, taking up 77.5% in national R&D and over 70% scientific researchers, rendering China possessing the largest storage of engineers and technicians in the world; third, China owns the biggest scale of comprehensive industrial manufacture system in the world, contributing to relevance, driving and integrity between different innovations, meeting the needs and supply; fourth, ratio of the market deal to GDP grew from 0.95% in 2010 to 1.53% in 2016, over 1.1 trillion yuan, with rapid development of national technology market, turning IP into "cash", obtaining 72 billion yuan through patent pledge financing in 2017 for whole country, up 65%; fifth, the "visible force" from government combined with the "invisible force" from market.
At the beginning of "reform and opening-up", China adopted "copinism" to chase after in technology. Since 21st century, China has accelerated the pace in science and technology, reducing the gap with developed country. Innovation-driven Development Strategy was proposed at CPC 18th National Congress, Innovation is the Primary Engine of Development was issued at the Fifth Plenary session of 18th Central Committee, and the domestic invalid invention patent ownership per ten thousand people will reach 12 by 2020 was listed in national The 13th Five-Year Plan.
As is specified in 19th CPC National Congress, China will significantly improve its economic, scientific and technological strength by 2035, muscling into the forefront among the innovation countries. Only on that note, China may proudly call itself an innovative powerhouse. (This article is excerpted from People's Daily Overseas Edition, published on January 9.)