China to further shorten the cycle of trademark review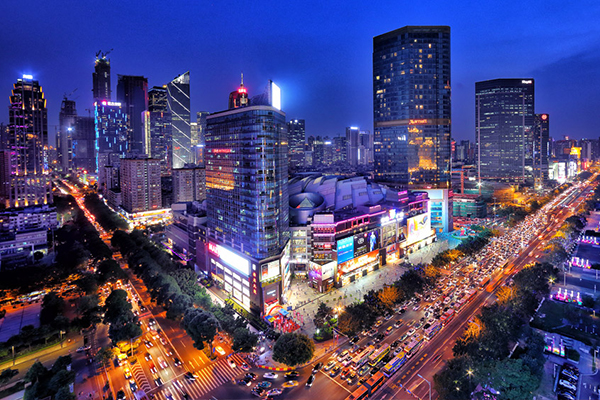 Nightview of Tianhe district in Guangzhou, Guangdong province.
BEIJING - A State Intellectual Property Office (SIPO) official said on Thursday that China will further shorten the trademark review period to less than four months and improve existing trademark registration services by 2020.
In 2017, the number of trademark applications in China reached 5.75 million over increasing entrepreneurship and innovation, a year-on-year increase of 55.7%.
Chen Wentong, deputy director of the Trademark Office of SIPO, said that in the face of an increase of trademark registrations in the coming years, the trademark administration authority needs to deepen reforms to better serve the market players and the public.
Since 2016, China has facilitated the trademark registration process and shortened the official trademark review cycle from 9 months to 8 months.
According to the three-year plan released in March this year, the SIPO vowed to accelerate trademark registration by increasing the efficiency of examinations, simplifying the application procedures, improving technical support and promoting judicial protection.